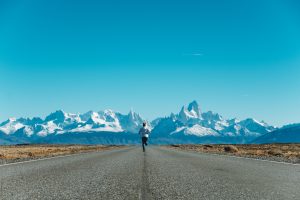 The bar looms over your head, and the white letters, crisp and clear, tell you all you need to know. This bar is Perfection, and she is no easy feat to conquer, whether you are a businessman or not.
You can jump. Maybe you'll latch onto the bar for a moment, or maybe you can't reach it at all. Maybe you'll hang on, just barely, your fingers slipping, scrabbling, to find one glimpse of hope of purchase. You haul yourself over to the other side, but rather than a drop down, another bar greets you, higher still, and this one is one you cannot reach now. There are more after that one still, each one higher than the last, lined up until they disappear from your sight.
That is Perfection. She is impossible, relentless, without end, but the greatest benefit of chasing perfection lies on the other side:
Excellence.
Excellence will look different at other companies and in other fields. It will manifest in people's personal lives differently.
At Shank & Company, we seek and chase after excellence by our motto that we treat all our clients like family. We show our clients that they are family to us in two visible ways:
We complete tax returns for active U.S. military, and their families, for free. We have never and will never charge them for that. We know they, and their families, sacrifice much as they serve our country.
We also pick up tax documents and drop off finished taxes to our elderly clients. We have never charge for this either and never will. It is how we would want businesses to treat our elderly family members. We want others to do right by our family, and so we dedicate ourselves to doing right by our elderly clients.
These are the things that motivate us to chase excellence and deliver excellence in all we do.
Maybe you think something could be done better or you remember a piece of advice someone gave you many years ago. Maybe it is a person. Maybe it is the desire to be better or to succeed despite unfavorable odds. Maybe it is just the desire to make the world better.
__
What drives you to seek excellence?
How could you be chasing excellence in your own life or business?
If you are unsure of how to chase excellence in your own business, or if you have a story of chasing excellence to share, you can email us today at sandccpa@gmail.com. We can help you, regardless of what stage of chasing excellence you are in. We'd love to hear from you!